Slurry Press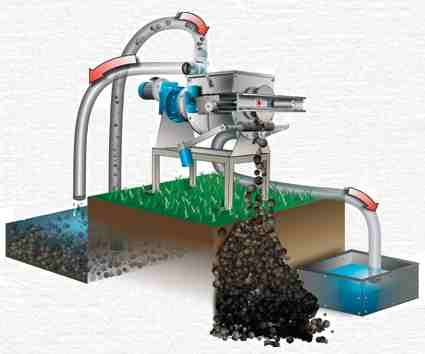 Description and Working Principle
The Slurry Press is a combined Screw Compactor-Separator which is particularly suitable for de-watering and thickening of effluents in cattle, pig and poultry farms.
By screening and squeezing out the liquid, the Slurry Press manages to reduce slurries to such a moisture content as to guarantee problem-free handling, storage and composting.
Advantages
Low purchasing cost

Low service cost

All the unit in stainless steel

Low power consumption

Treatment of all the kind of effluent coming from animal breeding: cattle, pig, poultry, rabbit, etc…
Why Separate the Solids from the Liquid?
To reduce the dimensions of the sedimentation basin
To reduce the presence of bad odour.
To reduce the area where to spread the effluent
To reuse the solids as fertilizer
To take care of the environment
To avoid pipe blockages
To easy transport the solids
To automate the liquid fertilizer
Separation of Solids from the Effluent in Animal Breeding
The screen systems used up until now, on the effluent coming from animal breeding, only separate the solids from the liquid but do not compact and dewater the solids.
The Slurry Press combines in one machine the separation of the solids from the liquid and the dewatering/compacting of the solids.
That allows to reach:
Reduction of the volume of the effluent > 20%
Extraction of solids from 25% up to 80 % (depending on the type of solids in the effluent).
Reduction of BOD and COD.