Sludge Dewatering – Belt Presses
Belt Presses
CST Wastewater Solutions offers a range of Belt Presses from 500 mm wide to 3000 mm.
The Belt Presses feature rotary drum thickeners or gravity deck thickening.
The heavy duty design makes our belt presses a reliable and long lasting machine.
We have two basic ranges of belt presses–our 200 and 400 series. The 200 series is the top of our range and is an open frame belt press which allows a continuous seam belt to be installed. The 400 series is an enclosed frame unit which can only incorporate a clipper seam belt.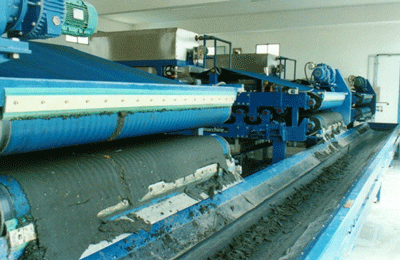 For sizing please indicate nature of solids to be dewatered
Feed Concentration (% solids)

Feed Volume (m³/hr)

Operating Time (hours / day)

Final discharge solids required (% solids)

Material of Construction

This complete range of belt presses allow us to satisfy most customer's requirements.