Screen Compactors for Poultry
Description and Working Principle
This unit has been developed for dewatering feathers from poultry processing. 
At the end of the process, which generally uses a great amount of water, rejects from the plucking department end up in an effluent stream.
Because of the composition and the dimensions of chicken or turkey feathers and, in some cases, the requirement for re-use, these rejects must be separated before entering a waste water treatment plant.
The Screen Compactor having 0.5 mm mesh size manages to screen feathers, consuming considerably less energy than any traditional system.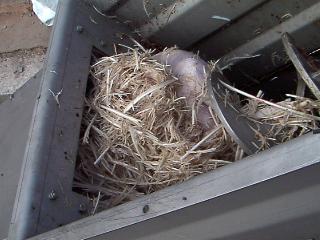 Performance and Technical Features

RANGE AND PERFORMANCE 

Throughput rates up to 30 l/s of water and 3 m³/h of feathers

Screen mesh size: 0.5 mm 

Screen width: 700 mm

DESIGN FEATURES 

Screening screw without compacting zone 

Stainless steel housing 

Shaftless spiral screw made of stainless steel

Advantages and Innovative Features

 

Absence of bearings 

No mechanical components in contact with the product handled 

Low speed 

Shaftless spiral, therefore no jamming or blocking 

Low power requirement 

Low investment cost 

Intermittent operation 

Long-life screw brushes