Environmental protection takes to the road with new skid-mounted solid-liquid separator ideal for remote and sensitive applications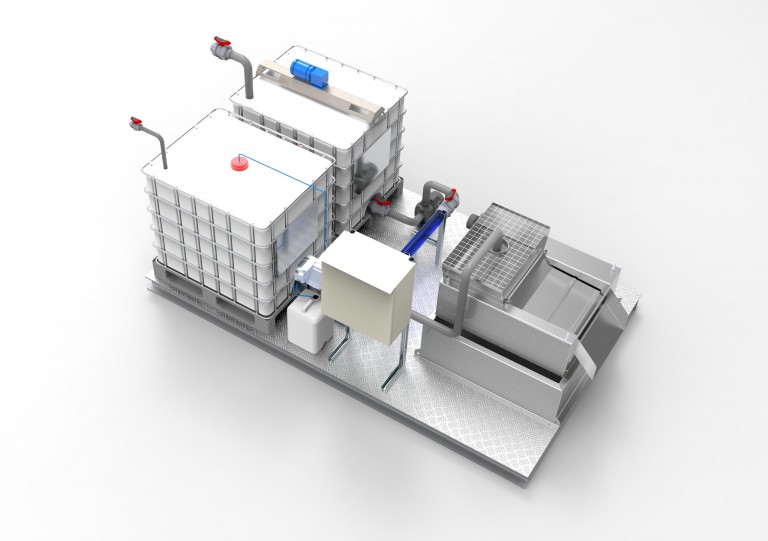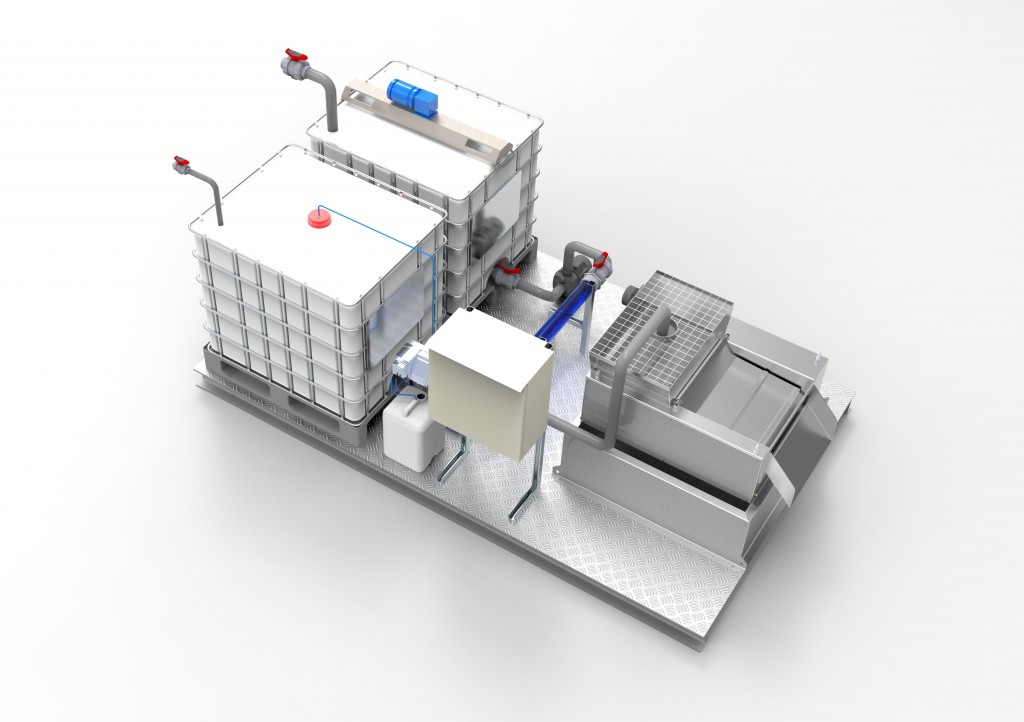 CST Wastewater Solutions' new skid-mounted KDS separator, which, at 3.8×2.2m, can be trailer or truck-mounted for portability
A highly efficient low-maintenance liquid-to-solid waste separator has extended its versatility by being offered in skid-mounted format that can be carried by truck or trailer to remote and environmentally sensitive applications.
The KDS separator is being introduced to Australasia by CST Wastewater Solutions for compact dewatering applications ranging from food processing, food waste, grease trap and waste oil through to municipal wastewater sludge, livestock manure and agribusiness processes.
The compact KDS multi-disc roller separator – which is already being installed in Lowd Howe Island's municipal waste processing facility to help protect the island's pristine beauty – can also be used to help minimise the environmental footprint of resources camps, food processing facilities in sensitive areas and for small-to-medium municipal facilities in Australia and New Zealand. The globally proven KDS technology will be displayed at CST's Ozwater 2018 stand (P26) in Brisbane from May 8-10.
"The new skid-mounted KDS technology offers potential users a highly effective plug-and-play solution to waste processing needs," says CST Wastewater Solutions Managing Director Michael Bambridge. Measuring only 3.8 by 2m, it offers the type of low-maintenance high efficiency that is so important where industrial and municipal operations don't have the resources to place engineering staff on close standby.

Proven globally, KDS technology is being installed to help protect pristine environments such as Lord Howe Island
KDS technology features a unique self-cleaning dewatering and conveying system with oval plate separation and transfer structure that prevents clogging and permits automatic continuous operation that handles oily and fibrous material with ease. Designed for efficiency, sustainability and conservation of resources in small-to-medium applications, the energy-efficient KDS separator consumes as little as 0.06kW hr of electricity and uses no wash water, says Mr Bambridge.
"This simple-to-maintain separator offers a high throughput within a small body, with the smallest model being just under 350mm wide and weighing 50 kg. The compact rotational oval plate structure achieves high transportation and separation efficiencies, while the simplicity of the machine's overall structure offers low maintenance, achieving cost and OH&S benefits through less handling being required to clear hazardous materials.
"The KDS separator uses a fraction of the power of a centrifuge and no water usage during operation unlike a belt press or a screw press. For a relatively low investment cost, it offers a high-performance alternative to sludge drying beds and geobags, for example, says Mr Bambridge.
Used for thickening of dissolved air flotation sludge – a very common application throughout waste water operations – it achieves solids capture of 97 per cent thickened sludge at a dryness of 17 per cent. Waste activated sludge dryness levels are typically 15-25 per cent.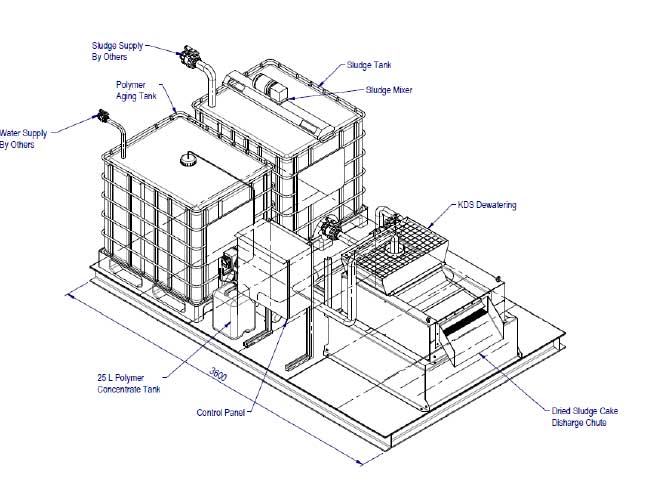 Features of the skid-mounted KDS system
Applications for which the separator is designed include:
Food processing waste, including snackfoods, kitchen and restaurant waste, raw wastewater (primary screening) and sludge
Sewage treatment, including raw wastewater (primary screening) and sludge to landfill
Abattoir, feedlots, and dairy farm wastewater and sludge. Cattle manure cake dryness of 25-35 per cent is typically achieved
Pig farm raw manure and sludge, with cake dryness of 20-30 per cent.
Barrel polishing water, water-based paint wastewater, grease trap waste, dyeing wastewater, waste oil, and plastic recycling.
Seafood processing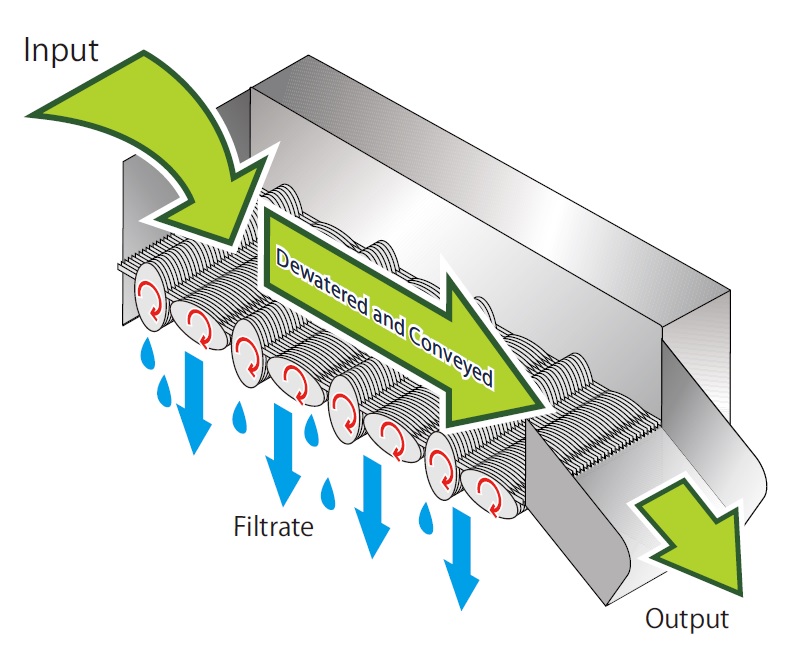 The unique self-cleaning action of the KDS separator, which is available in hydraulic capacities from 264-4092 gal/hr (approx. 1000-15490 litres) with input solids content of 2 per cent