Advanced inlet screening and grit removal technologies that set new performance benchmarks for municipal and industrial wastewater treatment plants are being introduced to Australasia by CST Wastewater Solutions.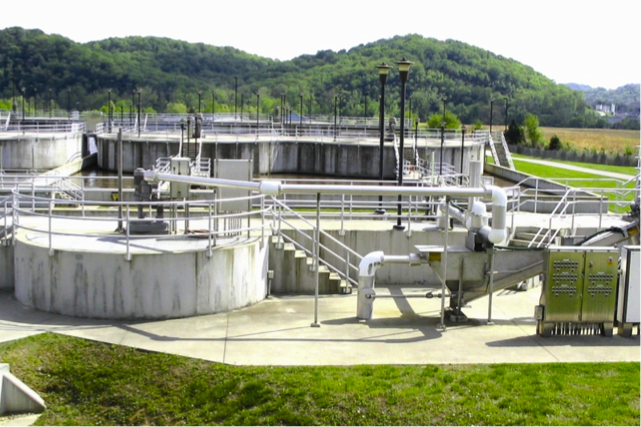 The technologies – to be displayed at Ozwater 2012 exhibition in Sydney from May 8-10 on stand 5E1 – include the latest Smith & Loveless PISTA® 360™ wastewater grit removal chamber, which extracts an unprecedented 95 per cent of grit as small as 105 microns.
"The established standard for grit removal has been 95 per cent removal at 250 microns, so achieving the same removal efficiency at 105 microns (140 mesh) sets an entirely new benchmark," said Michael Bambridge, Managing Director of CST Wastewater Solutions.
In addition to the PISTA® chamber, which uses a patented V-Force Baffle™ to increase the effectiveness of the grit removal, CST Wastewater Solutions' latest technologies include high performance inlet screening, new vertical screens, lateral membrane pre-screens and clarifiers.
All the technologies are engineered to reduce investment, operational and maintenance costs, says Mr Bambridge, whose company's globally renowned technologies to be shown at Ozwater provide new and retrofitted solutions for municipal and industrial applications, backed by over 25 years' hands-on experience.
Also on show at Ozwater will be water and wastewater technologies including Dissolved Air Flotation (DAF); clarifiers, tube settlers and thickeners; shaftless conveyors; sludge dewatering; septic receival stations; continuous sand filters; UV disinfection; anaerobic pretreatment and biogas reuse systems; and packaged sewage systems.

Newly developed 2.0mm and 1.0mm perforated hole drum screens for installation pre MBR (left) and, for smaller works (right) combined inlet screw screens at 2.0, with optional grease removal.
"The versatility and efficiency of our clarifier product has been demonstrated in a number of applications undertaken recently in partnership with Smith and Loveless, including an installation on a remote island, where two (11.m) 11m diameter clarifier mechanisms were provided for the upgrade of a sewage plant. Due to its remote location, the clarifiers were supplied in kitset form, including the steel tank, to minimize on-site work and optimize installation.
The grit removal and pre-treatment technologies displayed by CST Wastewater Solutions at Ozwater are complemented by the latest pre-engineered Smith & Loveless TITAN MBR™ (membrane bioreactor) wastewater system for municipal and industrial applications.
The innovative TITAN MBR™ system marries the wastewater treatment engineering expertise of S&L with existing submerged membrane technology, says Mr Bambridge. The combination yields a dynamic membrane biological reactor (MBR), a system that provides end-users with high-quality treatment performance, minimal operational requirements, and a robust design that will stand the test of time.
Plants come in standard and custom designs, and result in smaller footprints than conventional systems. Integral zones can be added to meet particular effluent goals, including nutrient removal, disinfection, and post-aeration.